About McLay – A Plumbing & HVAC Company
Home & Commercial Service Experts You Can Trust
McLay Services, Inc. is proud to serve La Verne, California and the surrounding areas. Our company was founded in 1978 by Archie and Elizabeth McLay. They immigrated to the United States from Scotland with honest values and a desire to help people. Originally, Archie Sr. worked for an individual who serviced HUD homes. This is how he learned his vast knowledge of the plumbing industry. Eventually, he branched off with his own business. His old fashioned values were the cornerstone for his plumbing and HVAC company. Archie's son proudly joined the family business at a young age. He learned a strong work ethic and other skills necessary to continue the fine service customers had become accustomed to receiving. In 1999, Archie Jr. took over the business and continued the traditional integrity that his father established. This is evident from all the positive customer feedback. Today, we employ NATE certified technicians who have received background checks and finished vigorous training. This means the job gets completed right the first time. Our technicians never receive commissions and always have your best interests in mind. We can be a trusted adviser for all your plumbing and HVAC needs.
"Accomplished, Certified, Award-Winning."
We Are Very Proud of Our Many Awards and Affiliations, and Are Proud of All The Hard Work That Went Into Attaining Them
HVAC Services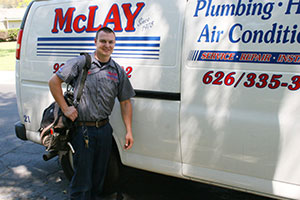 As an HVAC company, we provide numerous services to both commercial and residential customers. We offer exceptional air conditioning maintenance to prevent costly repairs and keep your system running smoothly. When a problem occurs, our licensed team will arrive with the best tools to get things back to normal. If you need to replace your existing system, we offer a wide variety of Carrier products, known for superior quality. Besides keeping you comfortable, these products help to save energy. This means lowering monthly electric bills.
We know you want to breathe the cleanest air possible, so we offer products to ensure the best indoor air quality. We provide free in-home consultations to discuss air filtration products that remove contaminants from the home's air supply. This is especially helpful for residents who suffer from bad allergies. If necessary, we can recommend humidifiers and ventilators to keep air circulating properly. This will prevent the growth of mold and other problems.
We try to take a whole home approach that helps you become energy efficient. This will keep you comfortable and living in a safe environment. It will also help you save money on electric bills.
Plumbing Services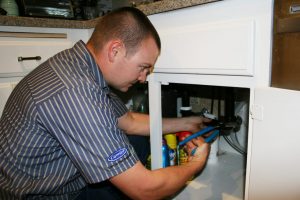 In addition to HVAC, we also offer complete plumbing services. We are experts in this field and are ready to repair and install any fixture necessary. Our leak detection specialists are prepared to save you money on possibly dangerous issues. Unlike other companies, we provide video inspections as well. These help determine the cause of slow drawing pipes without invasive procedures. To clear blocked drains, we use hydro jetting technology. This will not cause damage and works quickly to clean pipes and get water running properly. When you are in need of plumbing, heating, or air conditioning services or repairs, do not hesitate to call us for an appointment at (909) 392-2202. We are the experts you can trust to deliver quality service each and every time.
Recent Projects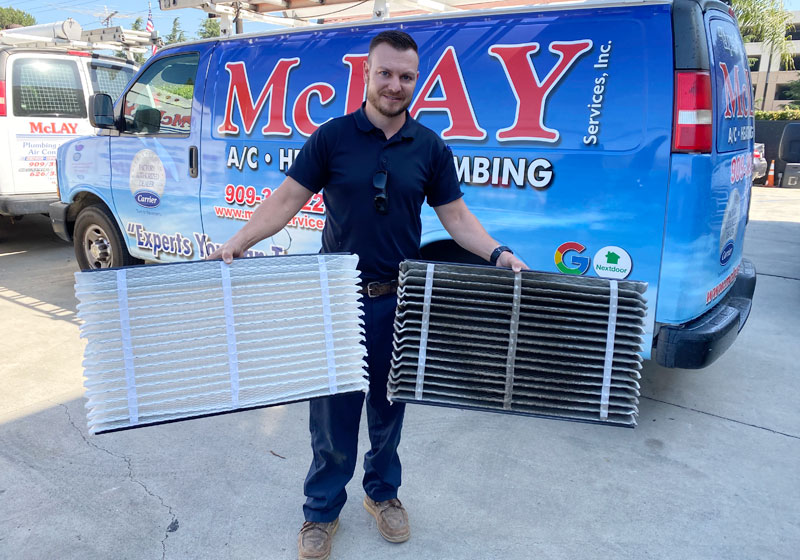 We Pride Ourselves in Our Honesty, Integrity, and Professionalism
Customer Reviews

McLay Services, Inc.

McLay Services, Inc.

McLay Services, Inc.