The Best Choice for Expert Leak Detection & Repair in San Bernardino County, LA County, and the Inland Empire
The Importance of Regular Plumbing Inspections
With pipes running throughout your home's walls, floors, and ceilings, a small gas or water leak can hide for months without showing any noticeable signs. If left untreated, such leaks can wreak havoc on your home or put your family's health at risk.
As the majority of your pipes are not exposed, self-leak detection can be challenging. This is why it is a responsible choice as a homeowner to have your piping inspected at least once a year.
McLay Services, Inc. utilizes a number of advanced detection methods that allow us to examine pressure levels, energy emission, audio waves, and other key identifiers that can reveal leaks without having to bust into your home's walls.
Be Proactive to Avoid Costly Structural Damage from Water Leaks
Just like a simple spill on hardwood floors, we know to soak up any moisture that comes in contact with the lumber inside of our homes. This is because wood is very absorbent and will retain this water. When this occurs inside our home's walls or underneath our flooring, there is no way for that water to evaporate. What happens next can lead to serious structural issues for your home. The water will begin to rot the wood, affecting its ability to support your home or place of business.
The difference between preemptive detection measures and post leak repairs can save you thousands in repair costs just by having a plumber come out to your home to inspect your pipes. The cost of an inspection or even a simple servicing to shore up your plumbing pales in comparison to what it might cost to repair the damage caused by a water leak that has compromised the structural integrity of an entire wall or floor of your home.
The Serious Health Risks of Gas Leaks
Dollars and cents are one thing, but your health and the health of your family is an entirely different priority. When you are home, you should always feel safe and secure. Something as simple as a minor tremor can shake a gas pipe loose and leave the occupants in your home or business vulnerable to a number of different health risks, including dizziness, nausea, fatigue, breathing trouble, headaches, loss of consciousness, and even death. There's also the factor that natural gas is highly flammable. So not only is your property at risk of fire damage, but a sneaky natural gas leak can go unnoticed and cause a major explosion from just a simple spark.
---
Why You Need an Expert
Pipe leaks are no joke. The damage to your home and health can be irreversible in certain instances. Don't assume that you will hear or see a pipe leak. As pipes run throughout your home or place of business, a small leak can easily go unnoticed and grow into a major problem.
If you have a water leak, you want to ensure that the leak is properly secured now and for the future. You will likely want your entire plumbing system examined as a leak can be a sign of an aging pipe.
If you are dealing with a natural gas leak, exposure can be lethal. Allow a qualified professional to handle these leaks. They will have the precision to perform a safe and secure repair job while limiting the risk of repair.
At McLay Services, Inc., we understand that no leak is acceptable. Leaks can raise your water bill or gas bills, cause expensive wood rot and place your home in danger of unhealthy or even flammable gas leaks. In order to provide reliable detection and repair services for water leaks, gas leaks, sprinkler system leaks, and foundation slab leaks, our experienced plumbers receive ongoing training and are equipped with advanced leak detection systems. If a spot repair, repipe, or pipe reroute is needed, we will handle every aspect of the job and stand behind our workmanship with a one-year labor and manufacturer parts warranty.
---
Call McLay Services to Schedule a Plumbing Inspection Appointment
If you are a home or business owner in the Chino Hills, San Dimas, Chino, La Verne, Glendora, Claremont, Rancho Cucamonga, Upland, and surrounding areas, reach out to the experts at McLay Services, Inc. for dependable results and efficient service. Don't put your home's integrity or the health of your loved ones in the hands of an inexperienced handyman or contractor. We'll get the job done right and always strive to go above and beyond in all our work to achieve total client satisfaction.
Recent Projects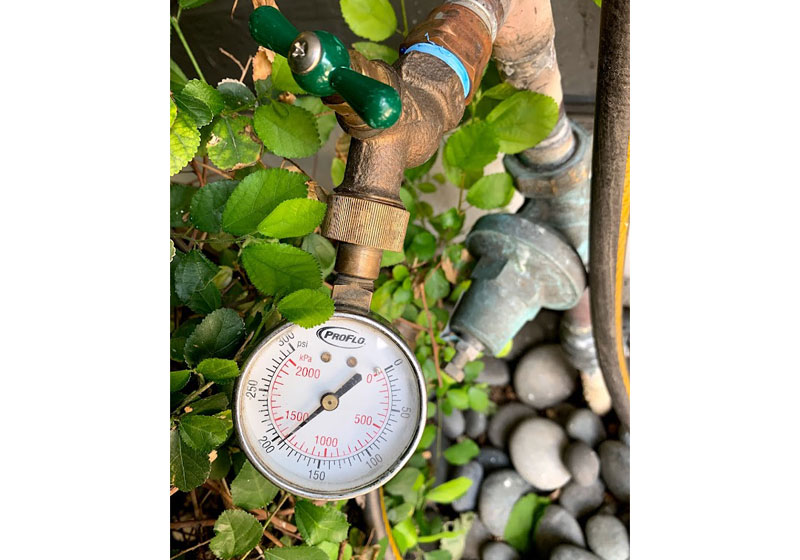 We Pride Ourselves in Our Honesty, Integrity, and Professionalism
Customer Reviews

McLay Services, Inc.

McLay Services, Inc.

McLay Services, Inc.