Whole-Home Water Softening & Filtration Systems
How to Tell If You Have Hard Water
The difference between a home with a whole-home water softening system and one without is night and day.
You can usually tell that a home has hard water if you notice any of the following telltale signs:
Stains on your sinks, bathtub, and shower fixtures
Stains on cutlery and glasses
Scratchy, faded towels, bed linens, and clothes
Dry skin and hair
Scale deposits build up quickly in pipes and household appliances
Water hardness is related to the concentrations of minerals and chemicals found in standard tap water. While not a threat to public health, over time, these chemicals and minerals can wear down your skin, hair, pollute your indoor air, and clog your pipes.
Benefits of Installing a Whole-Home Water Softening System
Once installed, a whole-home water softener system provides several valuable benefits, including but not limited to:
Better-tasting food and water
Healthier-looking skin and hair
Fewer stains on cutlery, glasses, sinks, and tubs
Improved functionality and longevity of appliances
Reduced scale and scum buildup in plumbing
Easier cleaning and a reduction in soap and water usage
From cutting down on purchasing wasteful and expensive bottled waters to reducing your cost on cosmetic products to maintain your hair and skin, a comprehensive and effective whole-home water filtration or softening system will go a long way towards improving your quality of life.
Additionally, when you add up the extra expenses that can result from consistent hard water use, a home filtration system is less of a luxury and more of an investment. Invest in your health and the longevity of your pipework and appliances by installing a new water softener or filtration system in your home.
Working with expert plumbers who understand the local water sources and what filtration and softening systems work best to improve water quality can make all the difference.
---
Water Softener and Filtration System Installation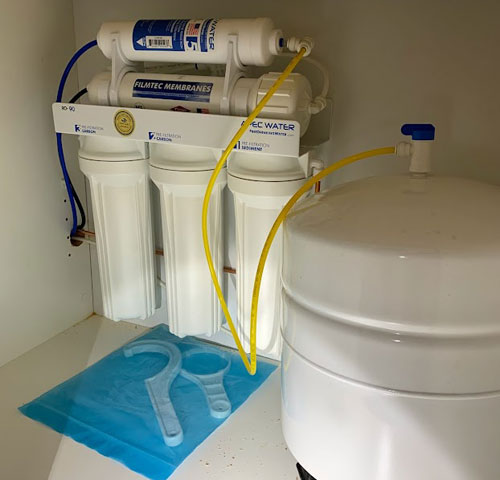 Properly integrating a filtration or softening system into your home's existing plumbing can be a challenge. However, the experts at McLay Services, Inc. have the experience and knowledge to determine the ideal water softening solution to meet your home's needs for optimal performance and energy efficiency. To ensure that each install job is as seamless as possible, we take the time to assess each home and develop a personalized plan ahead of time so that every filtration system is installed in locations that are convenient and aesthetically pleasing for the homeowner.
Our install technicians receive ongoing training on the latest equipment in the plumbing industry and are highly skilled in applying the industry's best installation techniques. They are known for getting the job done right each and every time for our clients. While they work fast and efficiently to save homeowners valuable time, they never compromise when it comes to the quality of their work.
Call McLay today to learn more about our water softener system installation services or to schedule a free in-home consultation in La Verne, San Dimas, Glendora, Rancho Cucamonga, Claremont, Upland, and surrounding cities throughout LA County, San Bernardino County, and the Inland Empire. We offer creative installation solutions and upfront quotes regardless of the age of the home or current setup of the plumbing system. It's just part of our dedication to improving the quality of life for our neighbors.
---
Water Filtration and Softener System Repair Services
At McLay Services, we're qualified to handle any water filtration or softener system service needs. Our team has the training, experience, tools, and parts to perform quality repairs on most water filtration and softening systems. Call today to schedule a whole-home filtration or softener system repair service in La Verne, San Dimas, Glendora, Rancho Cucamonga, Claremont, Upland, or other nearby city.
---
Water Softener and Filtration System Maintenance
In order to keep your water softening or filtration system running optimally, annual maintenance is recommended. McLay offers affordable water softener and filtration system maintenance visits for homeowners in and around the Inland Empire and the San Gabriel Valley region. We provide maintenance services for all water filtration and softener system makes and models.
Call McLay Services Inc. today to learn more or to schedule service.
NuvoH2O Salt-Free Water Softener System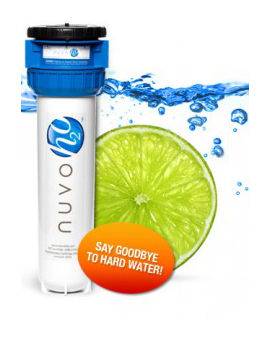 The NuvoH2O system will help increase the lifespan of your appliances and hot water heater by protecting them from the damaging effects of hard water scale. Cleaning will become simpler and will no longer involve harsh chemicals to remove stubborn hard water deposits. Now you can enjoy naturally conditioned water that is full of healthy minerals without the use of salt, wasted water, or electricity. The NuvoH2O system offers you a beneficial solution to your hard water problems.
Improve the quality of your water and improve the quality of your life.
Purchase a Whole House Water Filter or Softener system from McLay Services, Inc. today and receive $100 off the cost of installation.
Give us a call at (909) 392-2202.
Could your water softener be harming your health and the environment?
Did you know that traditional water softeners dump, on average, approximately 150 gallons of heavy salt brine water per week into septic and sewer systems? This leaks heavy amounts of sodium into our fresh water supply and can pose a serious threat to our health as well as the environment.
What's the solution?
The NuvoH2O Water Softener.
"The NuvoH2O innovative water softening process eliminates the harsh effects of hard water without a negative impact on the environment."
The NuvoH2O salt-free water softener system prevents the calcium and magnesium minerals in your water from forming hard water scale in your plumbing.
This helps inhibit clogging of
and loss of water pressure from calcium buildup.
This system also helps to eliminate any existing hard water scale formation in pipes and water heaters.
Instead of removing calcium-like conventional salt-based water softeners, this innovative system uses a process called "chelation," which works by binding or stabilizing the mineral ions found in hard water.
The inventive CitraCharge formula utilized by the NuvoH2O is a revolutionary way to handle hard water using citric acid, a naturally occurring weak acid found in many fruits and vegetables. The CitraCharge works as a binder to decrease the pH in hard water from alkaline to neutral. Once the calcium ions are bound to this CitraCharge, they cannot form scale or other hard water deposits. Since the minerals are bound, they easily rinse away from your body, hair, dishes, pipes, fixtures, and appliances.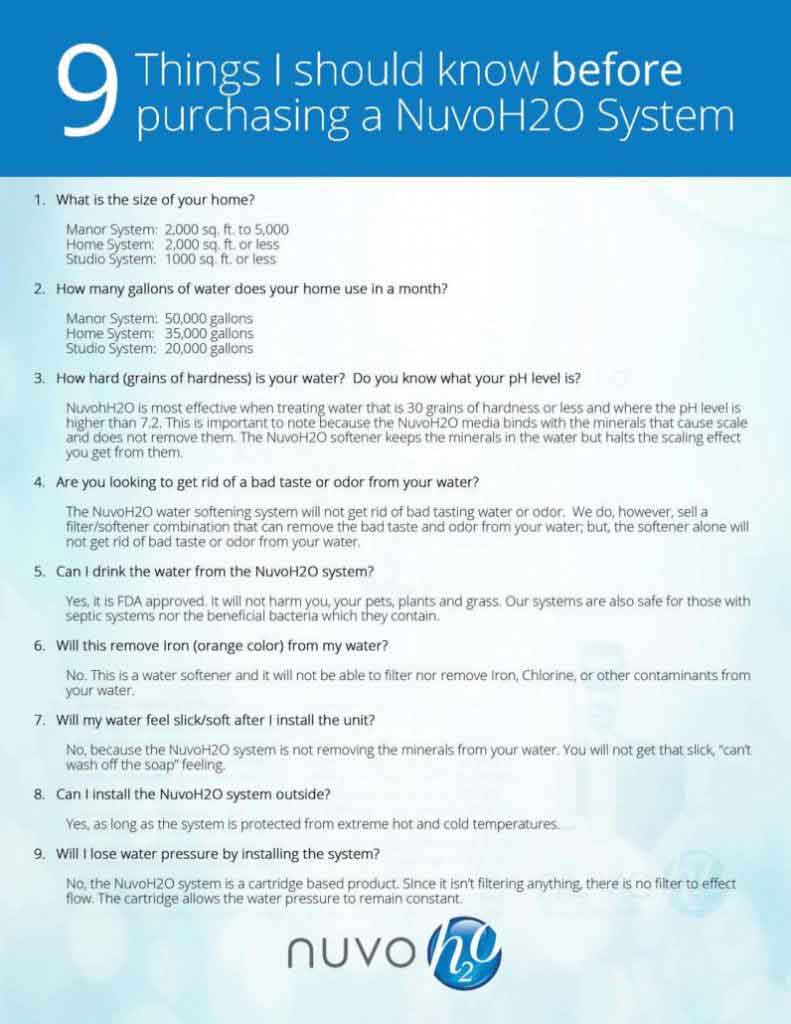 Recent Projects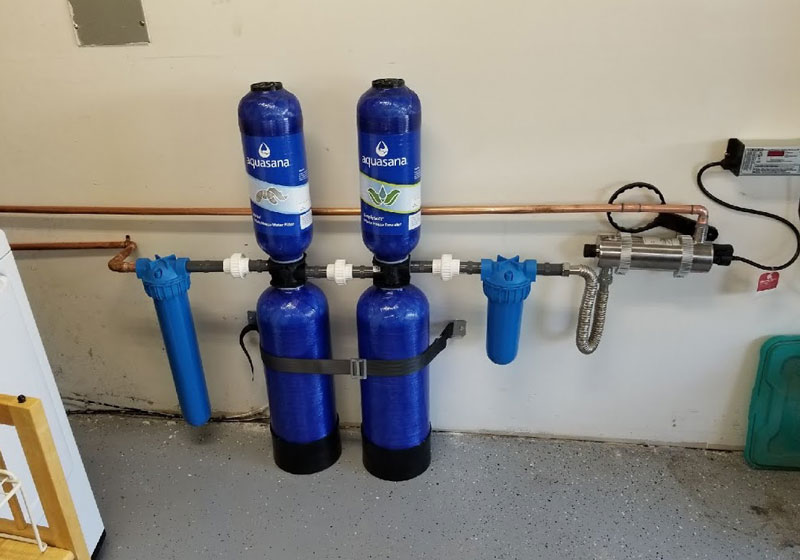 We Pride Ourselves in Our Honesty, Integrity, and Professionalism
16,000
SATISFIED CUSTOMERS
Customer Reviews

McLay Services, Inc.

McLay Services, Inc.

McLay Services, Inc.
CUSTOMER REVIEWS
Description of Work: I needed my water softener repaired
It went wonderful as usual. Chad is the wonderful and I can always count on McLay Services. They are just the best. I also use them for my heater and A/C and they are excellent and very fair. I highly recommend them.


Via

Description of Work: Water heater was not working!
Only good things to say about McLay Services! From scheduling the services call to getting the work done. The technician was up front with pricing and told me only what needed to be repaired on my water heater. He even did a free safety check on my furnace and found a dirty air filter that needed replacement. I will be calling again in the future.


Via

Just had my home AC repaired by Alan. This guy is really good! He immediately identified the issue (burned out capacitor) and went back to his shop to get the part. Once fixed, he then checked out the entire systems health and noticed our filter was super filthy. He replaced my filter and checked temperature levels – ok! Thanks, Alan! I will definitely be calling you back when needed!


Jose Rodriguez
Via