Trusted, Local Experts in Concrete Slab Leak Detection & Repairs
The Importance of Early Concrete Slab Leak Detection
Most homes are built on a solid slab of concrete. A slab leak refers to a leak that forms in the plumbing underneath your home's concrete foundation. It is possible for this leak to occur through water or sewer lines. Even small slab leaks can cause severe and costly damage if not detected early as the problem worsens over time. Potential damage ranges from mold or mildew growth to substantial structural damage.
Common Signs of a Slab Leak
Detecting, finding, and repairing a slab leak is uniquely challenging because it is under a slab of concrete. Your best chance at catching a slab leak early and limiting the amount of damage it can cause is knowing how to recognize the warning signs. Below are some of the most common signs that indicate you may have a leak in your slab foundation.
Hearing the sound of running water even when it is turned off
Water spots, hot spots, damp areas, or cracks appear on your floor
Sections of your floor appear swollen
Mildew or moisture building up beneath the carpeting
A dramatic increase in your water bills over a short period of time
Unusually low water pressure
Professional Slab Leak Detection Services
At the first sign of a slab leak, it is essential to call a qualified plumbing professional like McLay Services. A qualified expert will have the correct tools and knowledge to pinpoint the spot of the leak and recommend the best way to solve the problem.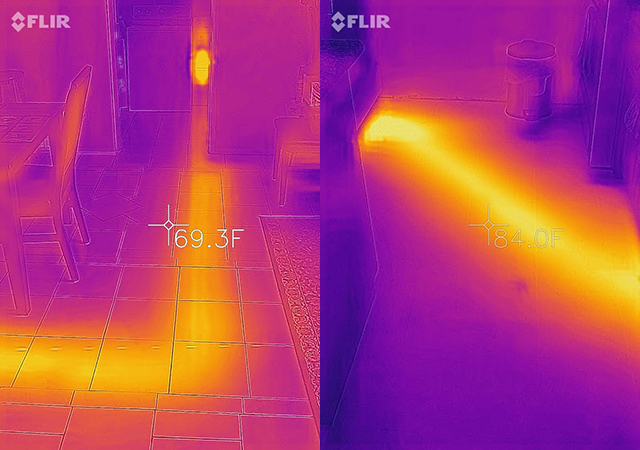 At McLay, we often use electronic amplification equipment to uncover the exact location of a slab leak without causing extensive disruption to property.
Options for Fixing Foundation Slab Leaks
The most common approaches to fixing a slab leak include:
Spot Repair – Spot repair is usually best for newer construction. This method involves opening the slab and repairing the issue at the point of the leak.
Pipe Re-routing or Re-piping – When a home or building has older plumbing with a history of leaks, it is often best to reroute or replace the entire line.
If you suspect a slab leak and live in the area in and around La Verne, San Dimas, Glendora, Rancho, Cucamonga, Claremont, Upland, Chino, Diamond Bar, Walnut, Ontario, Azusa, Ontario, Pomona, and Fontana, contact McLay Services at (909) 392-2202 to schedule a slab leak detection appointment. We will send out one of our qualified technicians to pinpoint the source of your leak and recommend the best way to solve the problem.
Call McLay Services Today. We're the Experts in Slab Leak Detection & Repairs, Including Spot Repairs, Partial Repipes, Whole-Home Repipes & Pipe Reroutes
McLay Services, Inc. is a licensed, family-owned plumbing company that has served the local community since 1978. We strive for total customer satisfaction and will do everything possible to get the job done quickly and efficiently. Because of our commitment to quality work and excellent service, we have won numerous awards and have more than 416 five-star reviews on Google and Yelp.
Recent Projects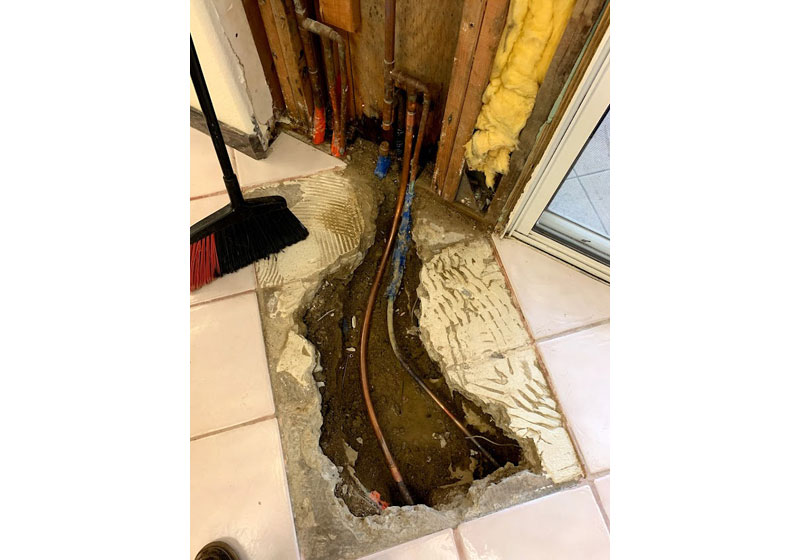 We Pride Ourselves in Our Honesty, Integrity, and Professionalism
Customer Reviews

McLay Services, Inc.

McLay Services, Inc.

McLay Services, Inc.