Maintaining a healthy, safe, and clean home environment is definitely a tall order. But the good news is that you don't have to tackle all your home improvement projects all at once. Instead, you can create a plan and budget for the new year that will allow you to prioritize your home improvement goals and ensure you've got the budget to complete them all.
How to Create a New Year's Home Improvement Budget
Below, we've put together just a few tips that you can use to create a home improvement budget for the new year: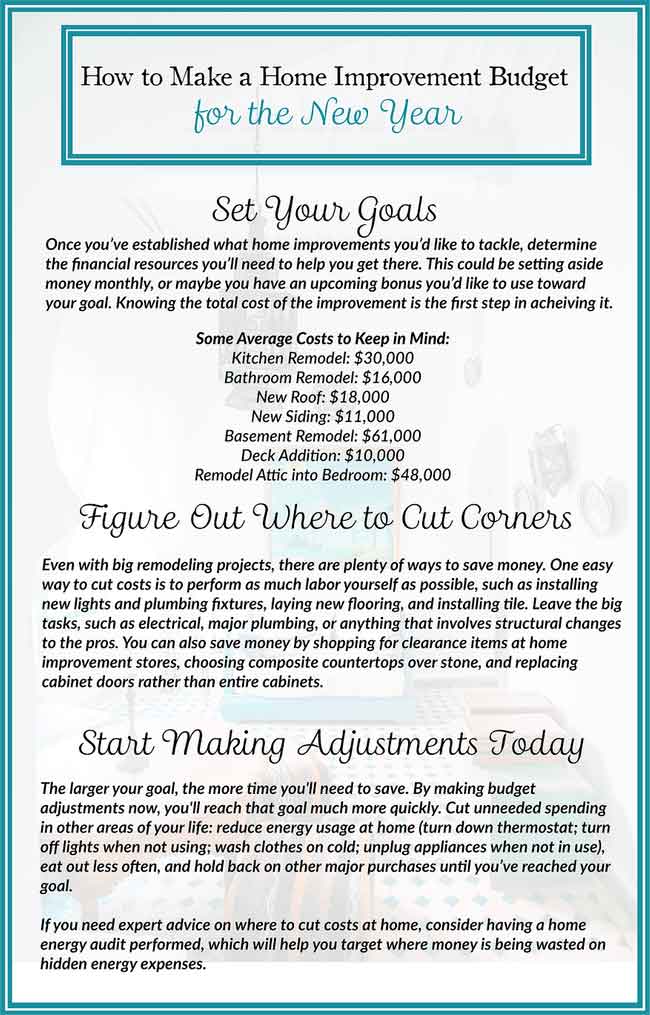 Is HVAC on Your Home Improvement List?
If a new HVAC system is on your home improvement list for the new year, it's best to leave your home comfort in the hands of the experts. McLay AC and Heating is ready to help you tackle your heater or air conditioner replacement project. Our home comfort specialists will help you find the right HVAC system for your needs and provide expert installation to ensure that you're comfortable year-round.
Give us a call today to find out which HVAC systems might be right for you: (909) 392-2202.